Shurikens
are spring-loaded razor-edged silver weapons seen in the
Underworld series
. They are used by the
Vampires
for combat against
Lycans
and
Werewolves
. They are made of
silver
specifically to take advantage of the Lycanthropes' extreme allergy to the metal.

Shurikens first appear in Underworld, used by the Death Dealer Selene against Raze, a Lycan enforcer. However, despite the fact that Selene embeds four silver shurikens into Raze's chest, they seem to be little more than an inconvenience to him.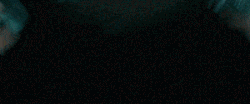 A variation of the shurikens from the first film make an appearance in Underworld: Evolution as a prototype explosive design. Selene takes these from Andreas Tanis's weapons stash, and uses them against William Corvinus, the oldest of the Werewolves. Due to William's fast movement, the shurikens miss and embed themselves in the ceiling of his prison, where they explode seconds later, wrecking much of the area.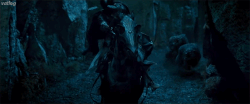 Sonja carries a version of the shurikens in Underworld: Rise of the Lycans, which are embedded in the guard of her sword. She used this to instantly kill one of the Werewolves that were chasing her.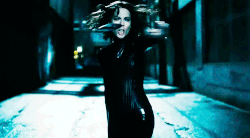 The same explosive shuriken from the second film make two appearances in Underworld: Awakening. Selene is seen using one against IPU swat soldiers, embedding it on a nearby wall where it explodes when the soldiers pass by. Later, she uses another one against a soldier with a flamethrower, throwing the shuriken on his backpack cylinder, causing it to explode.
Selene uses two non-explosives silver shurikens during the Marius' Army invasion at the Nordic Coven. She hits two Lycans at the same time, both fell from their ropes while descending from Var-Dohr's walls. It is unknown if they died from the wounds caused by the silver on the shurikens after falling on their backs, which could have pushed the objects even deeper into their bodies.
Community content is available under
CC-BY-SA
unless otherwise noted.